Hiya everyone! YIPEEEEE are you as excited as I am? It's DECEMBER FIRST! Grand things are sure to happen!!! Can I tell you something just between YOU & ME? I get to pick my husband up from the airport today!! I am sooooo excited. Okay, but enough about me,... lets talk about our GUEST! :)
The Mrs. Valorie Wibbens!
Hi! I'm Valorie and I live in beautiful and sunny Colorado! I'm a work at home digital scrapbook designing mom to 3 kiddos and wife of, eeeek, 17 years! I love all things artsy, crafty, digi, and handmade. I love the ocean, the snow, knitting and crocheting, traveling and photography!
Valorie will be popping in all month and sharing her process for the December Daily! But for now I wanted to show you a peak at what she has made the past two years! ;)
Some of my favorite pages from Val's 2011 book:
I love her little number tag, and her simple graph of photos on the left.
How cute is that simple red heart with the saftey pin? So cute!!
I love that Val included lots of photos from her children as well as handwriten notes!
You can check out the rest of her 2011 book
here
.
I think I fell in love with Val all over again with her 2010 December Daily.
Do you see those cute sewn pockets and her super simple journaling?! LOVE!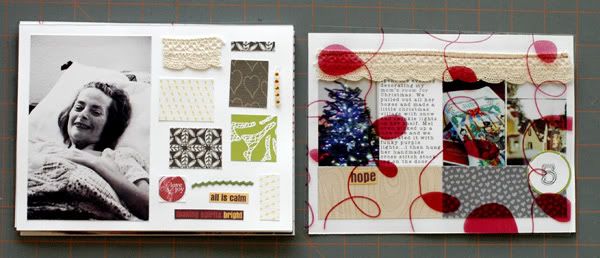 Random bits of awesome-ness? YES PLEASE!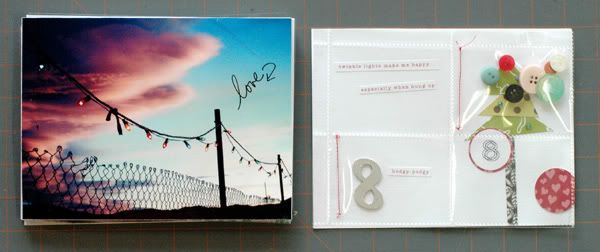 Okay, how stinkin cute is that tree?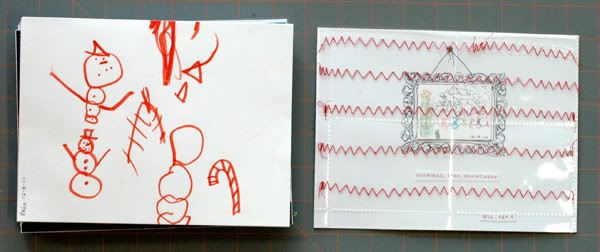 So sweet. I just adore Val's style!
You can check out the rest of this book
here
.
I am so glad she will be hanging out with us for the month! oxx